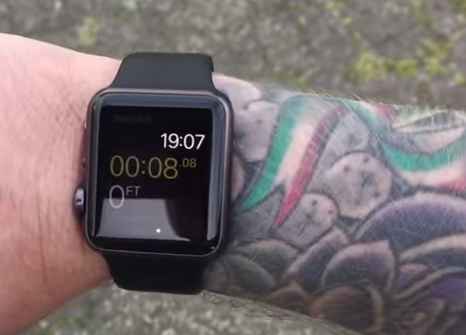 If you have any dark tattoos on your wrist, Apple Watch may not work for you. According to iMore, a website dedicated to Apple, a user's tattoo can interfere with the watch's ability to track his or her heart rate. It also affects the watch's ability to detect skin contact. Users experiencing this problem can turn off the watch's Wrist Detection, but should be aware that doing so will also disable Apple Pay.
Apple announces Q2 earnings
Apple announced its second-quarter earnings results, posting quarterly revenue of US$58 billion and quarterly net profit of $13.6 billion.
iPhone and Mac sales reached record highs, along with "record performance" of the App Store, according to the company. International sales accounted for 69% of the quarter's revenue.
More information can be found here.
Databricks announces Project Tungsten
Big Data processing company Databricks has announced Project Tungsten, an effort to overhaul the Apache Spark execution engine to improve memory and CPU efficiency of Spark applications.
Project Tungsten will tackle these bare metal Spark performance goals on three fronts:
Memory Management and Binary Processing: Leveraging application semantics to manage memory explicitly and eliminate the overhead of JVM object model and garbage collection
Cache-aware computation: Algorithms and data structures to exploit memory hierarchy
Code generation: Using code generation to exploit modern compilers and CPUs
The first pieces of the Tungsten initiative will be released in Spark 1.4, which includes explicitly managed memory for aggregation operations in Spark's DataFrame API. Cache-aware data structures will appear in Spark 1.5.
More details are available here.